Russian Deputy Defense Minister Timur Ivanov makes money on construction in the occupied regions of Ukraine. At the same time he spends millions of euros on vacations, luxury real estate and antiques. His wife uses the corrupt money to live a luxurious lifestyle in Europe. This follows from a new investigation by the Anti-Corruption Foundation.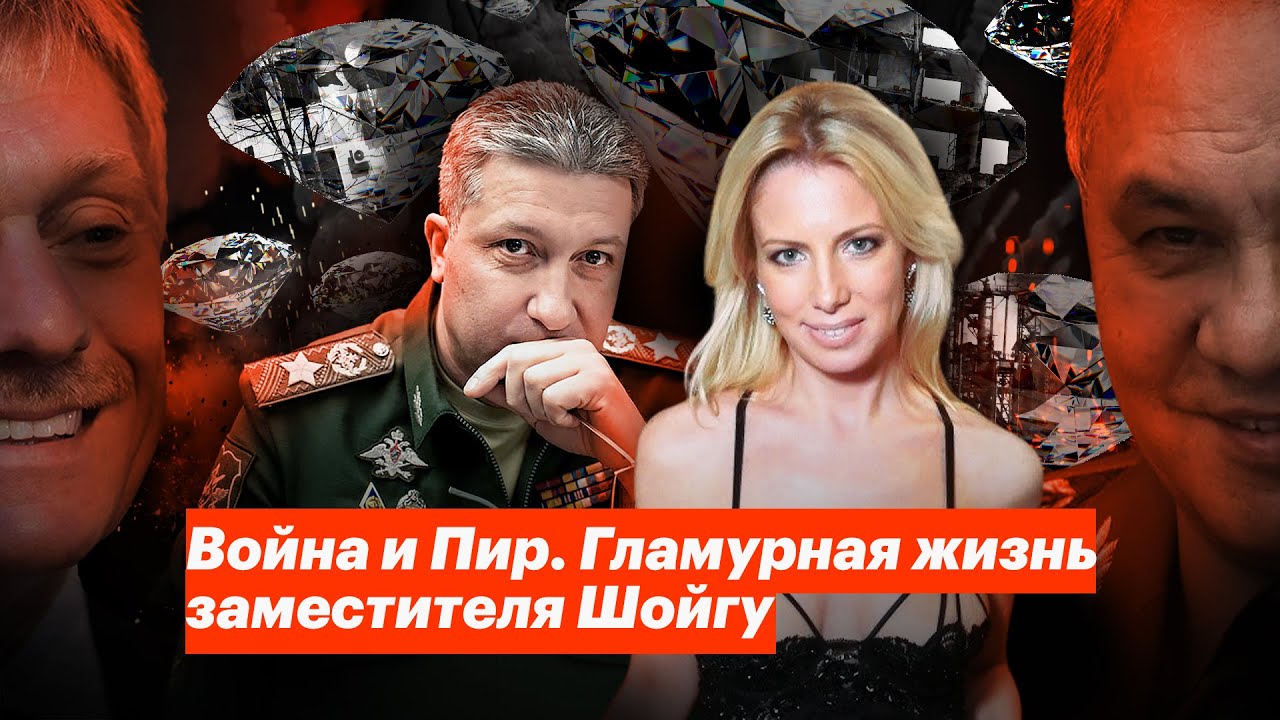 Ivanov was appointed Deputy Defense Minister in 2016. Prior to that, he worked for many years in the Moscow government and the company Oboronstroy, which is under the jurisdiction of the Ministry of Defense. Ivanov supervises property management and all departmental construction projects. He is currently in charge of construction of all the facilities in occupied Mariupol, which has been almost completely destroyed by Putin's army.
We learned the details about the life of the main builder of the Ministry of Defense thanks to correspondence of his wife, socialite Svetlana Maniovich. We got her email archive for 12 years. In it were bills, house blueprints, documents for yachts and villas, checks for antiques and jewelry, details of parties and thousands of photos.
In 2012, Timur Ivanov bought a manor in the center of Moscow for 600 million rubles. He also spent about the same amount on the construction of a luxurious country house on the Rublyovskoye Highway. Another country house of his family is located in the Tver Oblast, its area is 2900 square meters. 
In 2018, Ivanov's wife celebrated her birthday in Istanbul, the celebration cost her €178,000. Between 2013 and 2018, the Ivanov family spent about €1.3 million on summer vacations in Saint-Tropez: the money was used to rent villas and a yacht and buy a special Rolls-Royce just for vacations. 
The family's assets are registered to "Russian Federation," their nannies and chauffeur, as well as contractors of the Ministry of Defense. These contractor companies receive billions in construction contracts from the ministry, and they also paid Maniovich and Ivanov's bills. The official income of the family is about 25 million rubles a year. There is no way that would allow them to lead such a luxurious lifestyle. All this was bought with money stolen from the Russians. 
Right now, Ivanov's wife is spending her blood money in Parisian boutiques. Europe imposed sanctions on Ivanov only on October 6, 2022. But a month before that, he and Maniovich had divorced. The divorce was merely a formality, and its only purpose was to allow Ivanov's family to continue to live and spend money in Europe. This is confirmed by the fact that Svetlana took her husband's surname shortly before the divorce.
All members of the Ivanov family must be subjected to all possible sanctions. Accounts and firms of the Ivanovs should be immediately arrested. By the way, their friends from Europe and America help them spend the stolen money, and they must also be punished for aiding criminals.